We're InterNACHI Home Inspectors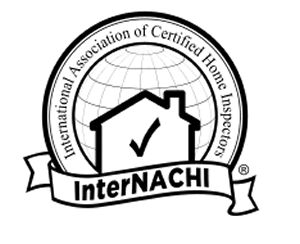 ABSOLUTE HOME INSPECTOR COMPLIANCE STATEMENT:
Your Absolute Saint Louis / Saint Charles Home Inspection Services inspector is a proud and certified member of InterNACHI also known as the International Association of Certified Home Inspectors (member #13041707), as well as ASHI or the American Society of Home Inspectors (member #258802).
I will conduct a home inspection of your property in a manner that either meets or exceeds the InterNACHI and ASHI Standards of Practice and Code of Ethics and the Home Inspection Agreement.
The International Association of Certified Home Inspectors (InterNACHI) is the world's largest, most elite non-profit home inspection association. Members of InterNACHI are the most educated and best-trained home inspectors in the world, and InterNACHI is committed to keeping it that way. InterNACHI members start off by fulfilling significant qualifying requirements before they can even become a member and must maintain stringent requirements thereafter.
Your Saint Louis area Absolute Home Inspection Services inspector has successfully passed all InterNACHI's Inspector Examinations, adheres to a set Standards of Practice, abides by a strict Code of Ethics, attends required continuing education courses, and is InterNACHI Certified.
Whether you're a home buyer, home seller, or a real estate professional, you will recognize the value in working with a InterNACHI certified home inspector. InterNACHI home inspectors stand out in both their professionalism and customer service. 
Home inspectors in Missouri and the Saint Louis area are entirely unregulated and unlicensed.  Anyone can be a home inspector in the state of Missouri, make sure that when you're checking for a home inspector in the Saint Louis area that you find one that is reputable and a member of InterNACHI or ASHI; your Absolute Home Inspector is a member of both. 
InterNACHI or International Association of Certified Home Inspectors
InterNACHI Home Inspection Standards of Practice
InterNACHI Home Inspection Code of Ethics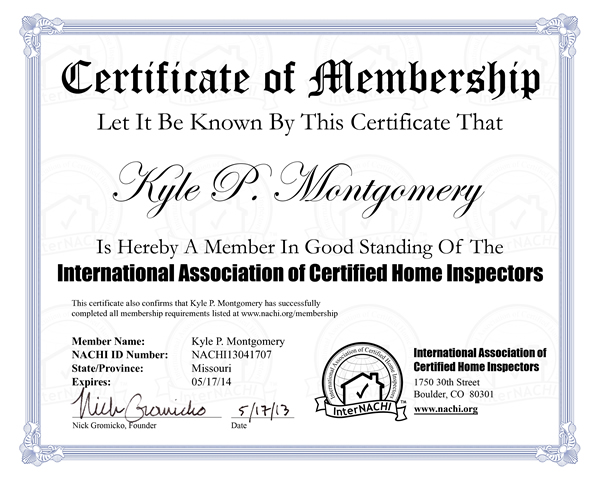 If You Are Anywhere Near The St Louis or Saint Charles Area, We Will Come To You!!
Saint Louis
West County
Woodson Terrace
Webster Groves
Overland
Clayton
Saint Ann
Hanley Hills
Kirkwood
Charlack
Harvester
Jennings
Richmond Heights
Clarkson Valley
Weldon Springs
Fenton
Pacific
Defiance

Florissant
Hazelwood
Lake St. Louis
Ladue
Manchester
Sunset Hills
Saint John
Berkeley
Ferguson
Maplewood
O'Fallon
Cottleville
Orchard Farm
Weldon Springs
Eureka
Wentzville
New Melle
Imperial

Saint Charles
South County
Bridgeton
University City
Chesterfield
Des Peres
Breckenridge Hills
Pagedale
Pine Lawn
Olivette
Earth City
Flordell Hills
Affton
Oakland
Wildwood
Valley Park
House Springs
Arnold

North County
Saint Peters
Manchester
Ballwin
Crestwood
Creve Coeur
Brentwood
Shrewsbury
Maryland Heights
Bel Nor
Edmundson
Town and Country
Frontenac
Huntleigh
Spanish Lake
Ellisville
High Ridge
Foristell

Just A Few of the Saint Louis Area Districts Where We Perform Home Inspections
Contact Absolute Home Inspection Services
For A Real Estate Home Inspection in Saint Louis, Saint Charles, and all Surrounding Counties.
Call or Text Now To Schedule An Appointment With Your Home Inspector:
314-299-9034
AbsoluteHomeInspector@gmail.com

Hours of Operation:
Monday – Friday, 9:00 a.m. – 10:00 p.m.
Saturday - Sunday, 11:00 a.m. - 10:00 p.m.