Saint Louis Home Radon Inspections
What You Need to Know About Radon Gas.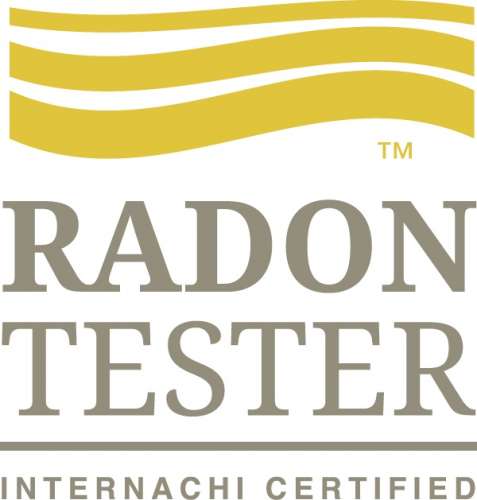 Radon is a highly hazardous and carcinogenic gas. Radon is colorless, odorless, and tasteless and cannot be detected in anyway without having a test performed.
Radon comes from the breakdown of naturally existing uranium in the soil and earth. As the uranium breaks down it becomes a gas and leaches into the air we breath; when it accumulates in an enclosed building it can become a significant health concern.

Radon is one of the highest causes of lung cancer, second only to cigarette smoking. 12% of all lung cancer in America is attributed to radon causing upwards of 20,000 deaths a year.

The Surgeon General of the United States and the Environmental Protections Agency has issued a health Advisory warning Americans about the health risk from exposure to radon in indoor air and urges all Americans to test their homes and remedy excess levels of radon as soon as possible.
There is only one way to discover what the radon level in your home is, and that is to test it. Any home can have a radon problem without any warnings or signs; this includes old and new homes, sealed and drafty homes, and homes with or without basements. Surveys have shown approximately 1 in every 15 homes in America has high radon levels and that includes homes in every state.
If you do find a radon problem in your home it doesn't mean that the home is doomed, there are ways to remedy the elevated radon levels. Even if the radon levels in a home are considerably above an acceptable level they can be brought down, average cost for radon mitigation is around $1,200.
What You Need To Know About Your Radon Inspection.
The radon testing period is typical a minimum of 48 hours and sometimes slightly longer depending on the particular situation. We use the most sophisticated and advanced radon testing equipment on the market.
If the home is occupied it is very important that the occupants are aware of the testing being done and avoid interfering with the test or test results. Our advanced radon monitors have built in systems to ensure the testing environment has not been interfered with.
A written guide and instructions will be given to the occupants that will carefully explain the simple to follow directions on how to maintain normal testing conditions during the 48 hour period. The most important instruction to follow is to maintain closed house conditions for at least 12 hours before the test begins and during the test period, this means no windows or doors be left open during that time (normal exit and entry is fine). It is also important that the occupant not interfere with the testing device directly or using a fan nearby or other methods, the occupant should know that intentional interference with the testing procedures is against the law and is liable to artificially raise the results as well as lower them.
The test will be conducted in the lowest level of the home that is suitable for occupancy. This is either the entry level of the home or a finished or partially finished basement that is suitable to be lived in without being renovated.
Radon Inspection Prices at Absolute Home Inspections


--Radon Add-on To General Home Inspection: $99
-- Radon (w/o Home Inspection): $169
If You Are Anywhere Near The St Louis or Saint Charles Area, We Will Come To You!!
Saint Louis
West County
Woodson Terrace
Webster Groves
Overland
Clayton
Saint Ann
Hanley Hills
Kirkwood
Charlack
Harvester
Jennings
Richmond Heights
Clarkson Valley
Weldon Springs
Fenton
Pacific
Defiance

Florissant
Hazelwood
Lake St. Louis
Ladue
Manchester
Sunset Hills
Saint John
Berkeley
Ferguson
Maplewood
O'Fallon
Cottleville
Orchard Farm
Weldon Springs
Eureka
Wentzville
New Melle
Imperial

Saint Charles
South County
Bridgeton
University City
Chesterfield
Des Peres
Breckenridge Hills
Pagedale
Pine Lawn
Olivette
Earth City
Flordell Hills
Affton
Oakland
Wildwood
Valley Park
House Springs
Arnold

North County
Saint Peters
Manchester
Ballwin
Crestwood
Creve Coeur
Brentwood
Shrewsbury
Maryland Heights
Bel Nor
Edmundson
Town and Country
Frontenac
Huntleigh
Spanish Lake
Ellisville
High Ridge
Foristell

Just A Few of the Saint Louis Area Districts Where We Perform Home Inspections
Contact Absolute Home Inspection Services
For A Real Estate Home Inspection in Saint Louis, Saint Charles, and all Surrounding Counties.
Call or Text Now To Schedule An Appointment With Your Home Inspector:
314-299-9034
AbsoluteHomeInspector@gmail.com

Hours of Operation:
Monday – Friday, 9:00 a.m. – 10:00 p.m.
Saturday - Sunday, 11:00 a.m. - 10:00 p.m.